­Several decades ago "green" meant only one thing in a data center, a business-related conversation, money! Increasing margins, lowering costs, improving the bottom line, achieving the ideal EBITDA (earnings before interest, taxes, depreciation, and amortization). These were the only shades of green discussed in boardrooms and echoed on conference calls.
Today, the pendulum has swung in a 180-degree direction and green's tone now reflects conversations about C02 and carbon footprints, Health Product Declarations (HPDs), Declare Labels, Environmental Product Declarations (EPDs), lifecycle management, reducing Volatile Organic Compound (VOC) emissions, waste recovery, and many other environmental considerations and safeguards. Now there are almost too many green shades to consider. What are the most important things to focus on? Where do you start? How can you measure progress? Even the best of "green" intentions can easily become paralyzed due to overwhelming and fragmented areas to consider.
Perhaps one of the best ways to start measuring the depth of any "green" is by focusing on Environment, Social, and Governance (ESG) metrics that cover labor practices, talent management, data security, social activism, board diversity, business ethics—just to name a few more shades of green. Why is this acronym important for the data center industry? Because it helps investors understand the long-term vision data center operators have. Investors realize that power consumption and its carbon byproduct are negatively impacting our planet. Case-in-point:
● A newreportfrom Fortune Business Insights suggests that the global demand for more efficient IT technologies combined with the economic advantages of modern, consolidated connectivity applications has contributed to the exponential rise in the scale and power of data centers. As the report points out, the global data center infrastructure market size is projected to reach $142.31 billion by 2027, compared to 2019, when the global market value stood at $94.56 billion.
● Recent predictions state that the energy consumption of data centers is set to account for 3.2 percent of the total worldwide carbon emissions by 2025, and they could consume no less than a fifth of global electricity. By 2040, storing digital data will create 14 percent of the world's emissions, around the same proportion as the U.S. does today.
The simple fact is, we are all consumers of data in one form or another—and we are all very hungry! With the rapid growth of power density per rack, coupled with the amount of power consumed by data centers, there is seemingly no end to data's appetite e.g. our planet. Data center operators must find more effective ways to:
● Design data centers.
● Source new solutions including cabinets, data infrastructure, PDUs, and more.
● Work with efficiency solutions such as cabinet containment, new designs around busways, and even intelligent power, access, and control solutions.
Meeting some of these challenges will help to ensure that new and even retro-fit data center designs positively impact ESG ratings.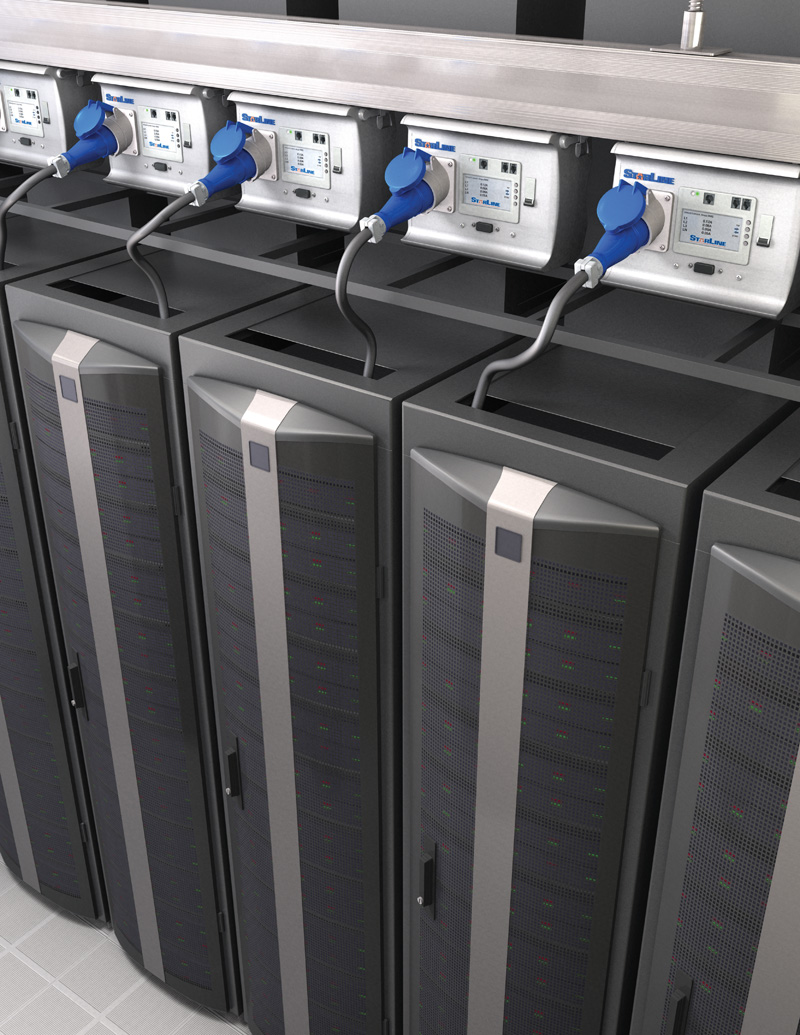 Figure 2. Overhead Power Distribution Systems for Power Distribution and Monitoring
Sustainability—Perhaps the Most Important Shade of Green
Legacy data centers are like that old furnace heating a house. Sure it's still producing heat but in today's green-minded boardroom, it does not measure up to the more recent sustainable, efficient, resilient, and scalable data center construction. The fact is: legacy data centers are having trouble delivering rich content to users, and they are limited in how much they can scale—but they are still in operation. The biggest issues facing legacy data centers today include:
● Complexity around managing distributed environments.
● Challenges around controlling resources often creating expensive problems for the business.
● Limited capabilities to support mobile users.
● A lack of real sustainability efforts.
● Falling behind data demands and new levels of density.
● Challenges creating new business initiatives because IT can't support organizational goals.
What can legacy data center operators do better to support evolving business use-cases and a more complex user ecosystem that demands sustainability? Start with upgrading the smaller components.
You Don't Have to See Red to Go Green—It's Simpler Than You Think
For data center managers governing legacy facilities, the key is to start small—at the component level—and build a greener infrastructure. When considering the power these data centers are consuming, there have also been advancements in data center efficiency, sustainable design, and density that can help. Technological enhancements, efficiency improvements, and reductions in idle power can significantly reduce electricity requirements.
Cabinets
At the component level, aisle containment is the solution to the challenges data centers have presented since day one: the optimization of cooling and energy efficiency through the separation of hot and cold airflows. New designs around the server and network cabinets are specifically geared towards optimizing the energy efficiency of data centers. Increasing energy efficiency was one of the most important reasons for developing ESG-friendly cabinet platforms. By reducing energy consumption, data centers can save on costs and reduce the impact on the environment.
Flexible and modular data center cabinets play a crucial role in system functionality and performance, which helps with overall corporate responsibility towards the environment. Airflow management packages can be used that consist of a bottom, top, left, and right plate. These plates connect the cabinet with the profiles in which the IT equipment is installed. Special accessories have also been developed to perfectly seal the spaces between the cabinets.
Power Distribution and Monitoring
New overhead power distribution systems are designed as simple, efficient, versatile, and reliable options for supplying and monitoring power. They help manage power and sustainability as part of a legacy transformation by providing:
● Real-time Monitoring– A critical power monitor (CPM) puts actionable data at your fingertips, allowing managers to make purposeful energy management decisions.
● Flexibility– A CPM offers flexibility by supporting multiple protocols running concurrently and allowing users to disable individual protocols.
● Security– A CPM provides the latest IoT security enhancements to ensure a network is always protected.
● Integration– You can integrate critical power monitoring into virtually any BMS or DCIM solution.
Power Distribution Units
Intelligent Rack PDUs provide reliable power distribution for IT equipment cabinets while offering metering at the inlet, outlet, and PDU circuit breaker level. They also have support for 120 to 400V: single or three-phase and design form-factors range from zero to 3U. In addition, environmental monitoring support is built into these technologies related to efficiency and sustainability.
These intelligent PDUs also help eliminate human error and can withstand the harshest environments. With monitoring features that spot problems in advance and physical design elements that adapt to the most challenging conditions, these rack power solutions protect your critical load under any circumstances.
In addition, these devices can leverage revenue-grading metering capabilities for new installation and retrofit applications, with both AC and DC voltages available. This allows data center managers to work with modern and legacy data center components while receiving real-time data to make sustainability and power efficiency adjustments on the fly.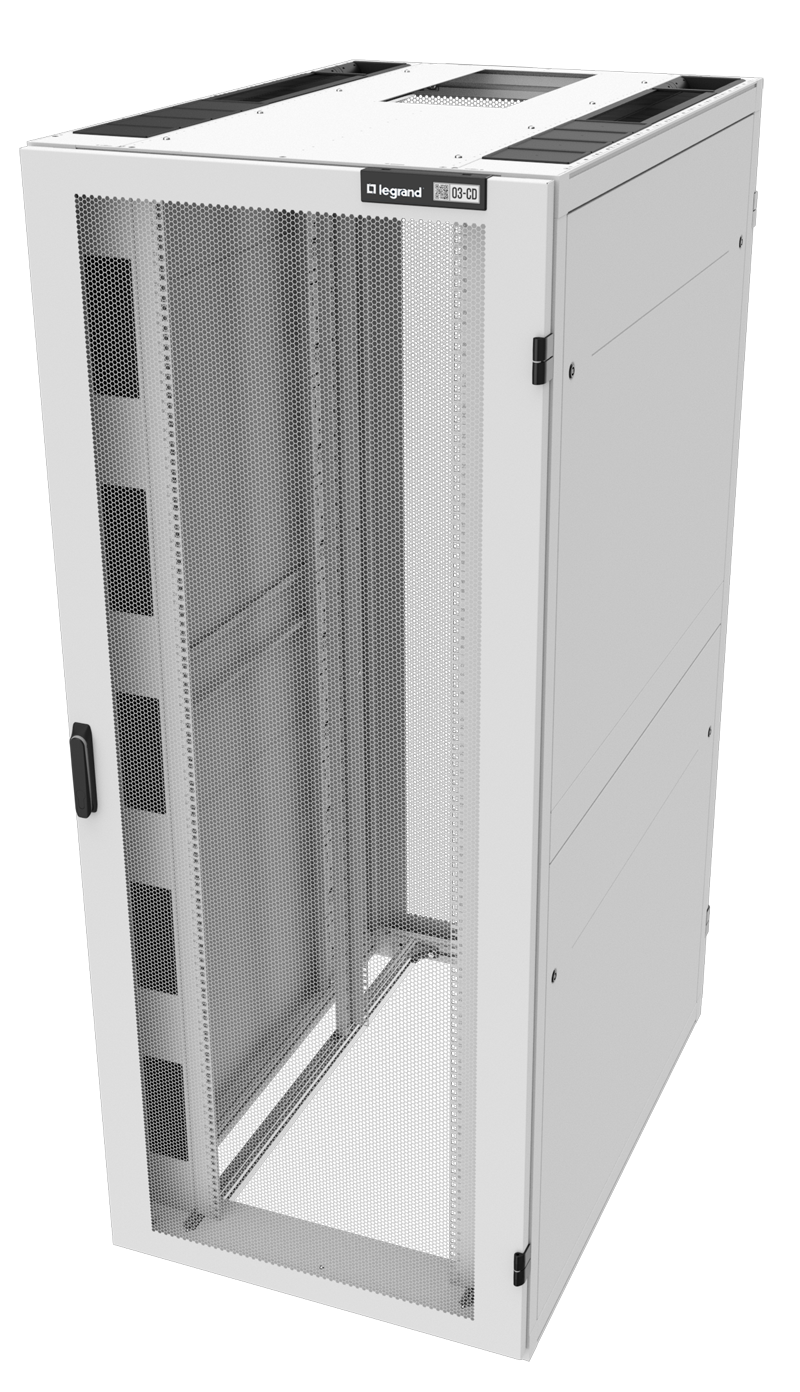 Click image to enlarge
Figure 3. Modular and Flexible Data Center Cabinets
Conclusion
Corporate responsibility goes a long way in helping create a greener and more sustainable future. Data center operators must extend this corporate responsibility throughout geographically distributed locations and into their selection of products and their expected life cycles, from their design to the end of their useful life—legacy facilities are not an exception to this rule.
Green and sustainable solutions have become much smarter, and a smart design makes legacy transformation easier and helps seamlessly improve efficiency and sustainability goals. To achieve these goals, data center operators must also look for technology innovators who invest in product transparency documentation, like environmental and health product declarations, and continuously adapt the practices of a more circular economy. In addition, they need to seek organizations that are dedicated to lowering energy, water, and waste footprints while minimizing the impact of their transportation.
Sustainability and environmental projects need to leverage all forms of innovation to make carbon reduction commitments. The best solutions contain components that are purposefully engineered to work together as a complete solution, providing the flexibility to design, integrate, and efficiently install in any application. By applying these principles to the component areas of legacy data centers—managers can turn goals into achievements and achievements into a sustainable practice that will benefit us all.