I had the pleasure to meet with the leaders of a new company, Amantys, who are fast becoming a formidable force in the power industry. Bryn Parry, Managing Director who was previously General Manager of the Development Systems Division at ARM Ltd; Mark Snook, Technical Director, who has extensive experience in designing and engineering new board level products, embedded software and design tools; and Richard Ord, Marketing Director who previously held a number of senior executive roles at CSR plc and VLSI Technology, building significant business growth in GSM and Bluetooth markets. The company's mission is to deliver an intelligent power switch that dramatically improves the energy efficiency, effectiveness and reliability of power switching electronics, and so reducing the amount of waste energy dissipated as heat. In July 2011, Amantys secured a $7million Series A round investment, led by Moonray Investors, part of Fidelity International and ARM Holdings plc (ARM). Amantys has recently been selected as a finalist in the 2011 Elektra awards as well as featuring in the Global Cleantech 100 list.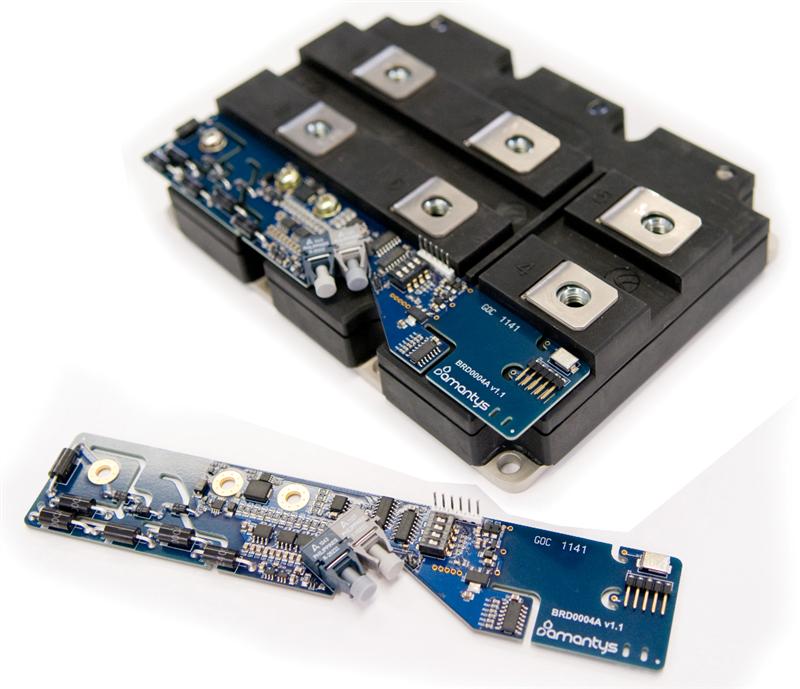 Amantys, the intelligent power switch company, has unveiled its vision for the power electronics industry to improve the efficiency and reliability of power switching. This needs a new approach: tight control at the core of the system, right by the transistor; remote control and monitoring of the system from afar. The Amantys power architecture integrates all of these elements into a single intelligent power switch to deliver unparalleled system control. This will prove critical in applications as diverse as renewable energy generation, data centre power supplies, and hybrid and electric vehicles. Current switching technology lacks the control and observability critical for monitoring and improving switching performance. Intelligent power switching leverages the full benefits of semiconductor device technologies to give the platform needed for reliable and efficient conversion. The Amantys product roadmap delivers the control and visibility vital to effective power conversion in medium and high voltage systems. Applications such as HVDC, locomotive traction and industrial motors will all benefit from the early adoption of Amantys products. In power transmission systems for example, regional and national grids are being connected across geographies and borders, and one of the challenges for HVDC is the reliability and robustness of the power connection. Amantys intelligent switch products satisfy this need.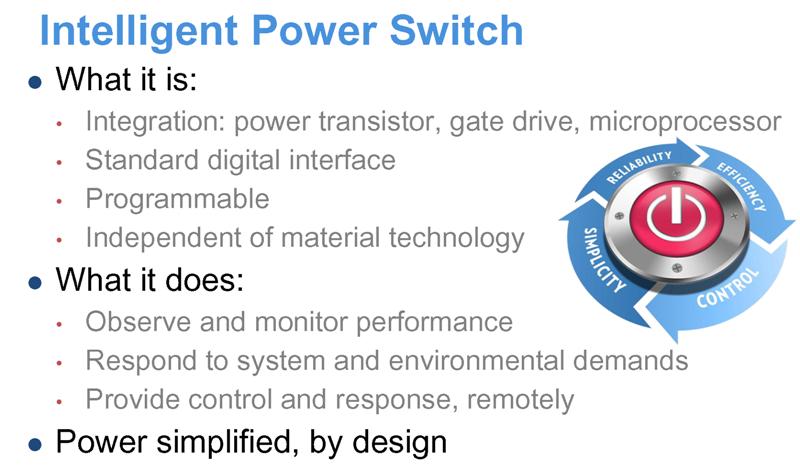 Bryn commented, "It's vital for us to engage with the market early to promote our technology vision for the power electronics industry. Our architecture is aimed at satisfying the market demand for efficiency and reliability and we see great market opportunities for our products across a number of application areas. We will be working closely with industry partners to deliver the levels of power efficiency and reliability we know are possible. Today marks the first step on delivering on our promise." Amantys is now taking the first step on the road to intelligent power switching with the announcement of its first product. The Amantys Power Drive is a single channel, power-and-go gate drive, which incorporates a number of system enhancements to deliver improved performance over comparable solutions. As well as attracting new finance in summer this year, Amantys already has first contracts in place with lead customers with this first product range. Amantys launched its first product, the Amantys Power Drive, an advanced, high isolation gate drive for medium and high voltage applications. This single channel gate drive incorporates a number of system enhancements to deliver a compact solution designed for longer life reliability and improved performance over comparable solutions. The company anticipates strong demand in applications as varied as HVDC, industrial and locomotive motor drives, and hybrid and electric vehicles.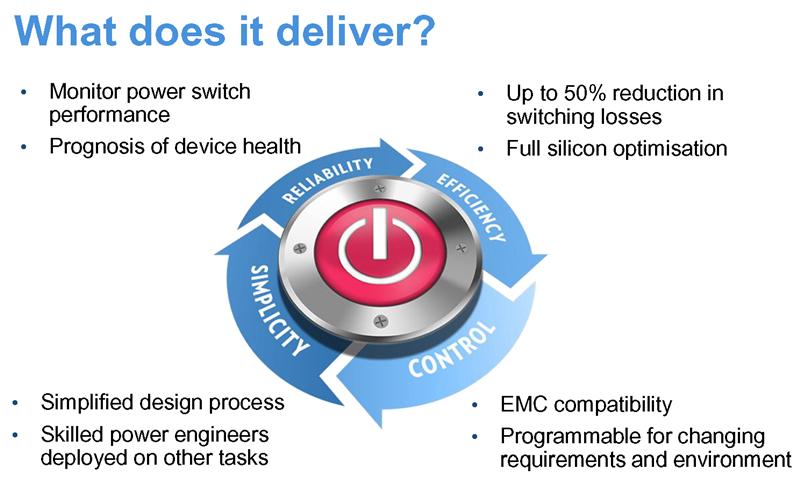 Current products in the market are custom engineered for each application, and as a consequence, scarce and valuable power engineering resources are diverted from real product differentiation with repetitive engineering work. At the recent launch of the UK's "Power Electronics: A Strategy for Success" the scarcity of such skills was identified as one of the key industry challenges. By providing a common platform to drive a range of different IGBTs from several manufacturers, the Amantys Power Drive brings greater design reuse allowing those skilled resources to be redeployed on higher-level product innovation. The Amantys Power Drive is configurable for various power modules and offers control of the rate of voltage and current change (dV/dt and dI/dt). The compact design sits within the power module dimensions to give a more robust design and a smaller footprint. It is compatible with existing drives but offers improved characteristics, switching modules from Infineon, Mitsubishi, Dynex and Toshiba. Bryn explained, "We're launching the Amantys Power Drive as the first step on a very focused technology journey for Amantys; we're thrilled that we're already pushing the boundaries of existing market solutions. As a new company in the power electronics industry, early customer engagement is vital to building relationships, earning recognition, and of course, building first revenues. By raising industry's expectations of a gate drive and how power is switched, this announcement paves the way for the intelligent power switch we're developing right now." Lead customers will receive the Amantys Power Drive samples this year with general availability in the first quarter of 2012, and production beginning in the second quarter. The company expects to follow this first product announcement with further product releases in the first quarter of 2012. The Amantys Power Drive is priced at $625 for sample quantities. For more information please visit www.amantys.com