Advancements such as the Internet of Things, automation and cloud infrastructure have gone from competitive advantages to business necessities to accommodate remote work, reductions in staffing and other critical challenges brought on by the pandemic.
This acceleration should force engineers to rethink their approach to backup power to ensure systems are adequately protected as more businesses rely on digital technologies for business enablement. Teams will need to weigh how current circumstances might impact their strategies and may need to adjust their approach to ensure systems are prepared to deal with unplanned power events, cybersecurity threats and other emerging hurdles.
Foundational components
At a fundamental level, backup power technologies such as uninterruptible power supplies (UPSs) and generators remain critical resources to help keep vital systems up-and-running when there's a disaster or other unplanned event. Thanks to the increasing connectivity being built into these devices, many are now equipped to integrate power monitoring software and services that allow technicians to remotely monitor backup devices and other equipment. Teams can use their software investments to keep a watchful eye on systems across their network, which may include multiple sites and locations across a broad geographic area.
As an extension of core power backup components, there are further advances engineers will want to consider with respect to changing demands, including high-density rack power distribution units (PDUs). New PDUs are being introduced to the market, making it possible to more effectively distribute power to components as demand creeps higher within rack environments. While high power racks may make up only a portion of data center applications today, understanding the challenges that arise in these environments and knowing the techniques to properly address them will be a key competency in the future.
Advancing backup power capabilities
In assessing how to improve backup power management, it's helpful to begin by completing any upgrades that need to be made at the hardware level. For UPS applications, new lithium-ion batteries can serve as a valuable replacement option for traditional valve regulated lead acid (VRLA) batteries. They are smaller and lighter, offering improved efficiency and ease-of-maintenance with the ability to last longer and recharge faster. They have an eight to 15-year life cycle compared to VRLA batteries, which generally need to be replaced every three to six years.
To complement new hardware solutions, power monitoring software continues to evolve with enhanced capabilities to generate real-time data and insights about how devices are performing. These systems can be paired with predictive analytics services like Eaton's PredictPulse, which help anticipate the failure of critical components before they occur. Turning the maintenance process from a reactive to proactive one, these systems ensure that service technicians are coming onsite only when their assistance is absolutely necessary – an important factor in minimizing unnecessary in-person interactions. Repairs or updates can be scheduled at convenient times, avoiding emergency service calls, and utilizing existing maintenance windows.
While components at the hardware and software level are important building blocks for integrated power management, it's important to consider virtualization infrastructure to ensure systems are fully prepared for potential outages. Combining power management technology with common virtualization management platforms like those from VMware, Cisco, NetApp, Dell EMC, HPE, Nutanix and Scale Computing can extend the availability of critical services. And, with solutions that align power management and virtualization software, technicians can manage physical and virtual servers, and power management devices all from a single console.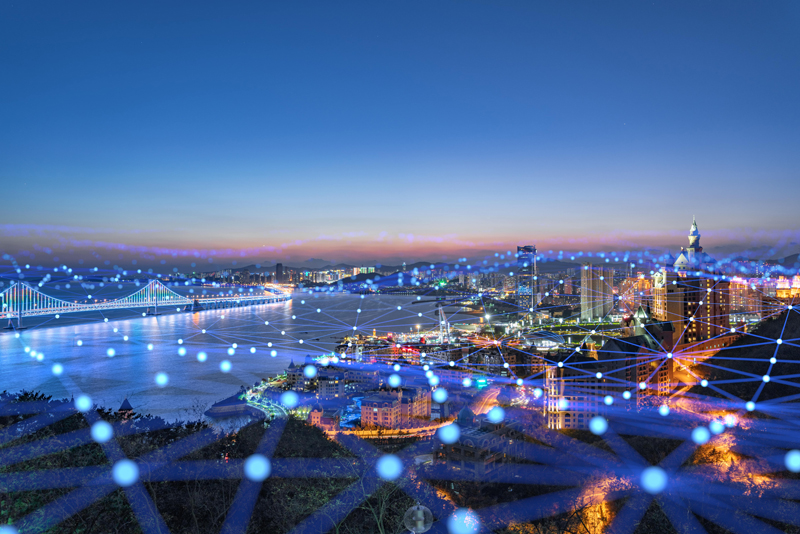 Click image to enlarge
Figure 2. As systems become more interconnected, engineers must make it an imperative to implement policies and procure technologies that can deliver a more effective level of security
Preparing for emerging threats
Since the pandemic emerged, businesses have faced an increase in cybersecurity threats. In a recent analysis from Bitdefender that explores the impact of the pandemic on cybersecurity, 86% of infosec professionals reported that attacks in the most common vectors were on the rise. Half of these professionals also revealed that their organizations didn't have a contingency plan in place, or didn't know if they did, for a situation like COVID-19.
As systems become more interconnected, engineers must make it an imperative to implement policies and procure technologies that can deliver a more effective level of security. Ensuring products are compliant with certification standards is essential in today's environment to keep pace with industry developments or bring them up to speed if they are lagging behind. One critical development in this approach is the effort by global standards organizations to define processes and methods to certify products as secure.
The global safety science organization UL has developed and published a standard, UL 2900-1, that applies to software cybersecurity for network-connectable devices. The standard provides criteria and methods for evaluating and testing for vulnerabilities, software weaknesses and malware, as well as requirements regarding the presence of security risk controls in the architecture and design of a product. The International Electrotechnical Commission (IEC) has also released cybersecurity certifications such as ISA/IEC 62443 to give companies a resource to address security vulnerabilities in industrial automation and control systems.
Purchasing equipment that has been certified using these standards can provide greater peace of mind as new systems are added to the network. For example, at the power management level, there are network management cards that can help connect devices like UPSs and better protect against breaches, with Eaton being the first company to have UPS connectivity devices certified to meet both UL 2900-1 and IEC 62443-4-2 cybersecurity standards. As the proliferation of smart, connected devices link together more elements of business and IT operations, businesses must look to partner with technology and solutions providers that are willing to be proactive in addressing IoT and security risks.
In addition to ensuring technologies are up to date with the latest regulatory and industry guidelines, teams can take some practical steps to ensure they're protected across their connected infrastructure. Some measures experts recommend include using a firewall and encrypting information; conducting routine security assessments; regularly updating antivirus software and antispyware; using advanced email filtering; establishing powerful password policies and end point protection; and offering employees cybersecurity awareness training. Physical security measures should also be taken into consideration with solutions like security locks on IT racks that help to ensure that only authorized personnel have access to IT equipment.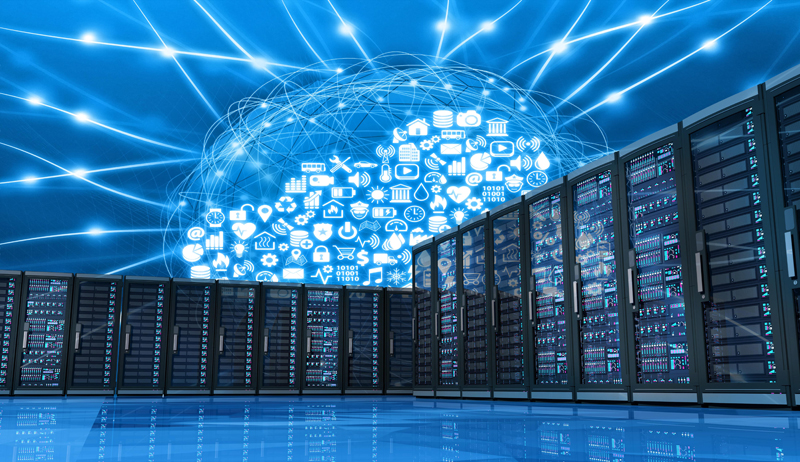 Click image to enlarge
Figure 3. Recent analysis indicates that since the pandemic has emerged, businesses have faced an increase in cybersecurity threats with 86% of infosec professionals reporting that attacks in the most common vectors were on the rise


Powering the future
Digital transformation shows no signs of slowing down. Reliance on IoT, automation and cloud infrastructure will only accelerate as the business environment adjusts to the new normal, making it imperative for engineers to design backup power systems that equip them to monitor conditions and grow as power needs change.
Whether dealing with continued uncertainty amidst the pandemic, the increasing frequency of natural disasters or other challenges, a strategic approach to backup power that incorporates the latest advancements in the field can give engineers essential tools to safeguard critical equipment and prepare for whatever lies ahead.