­As governments and regulatory bodies strive to improve safety and reduce environmental impact, custom transformers are increasingly used to meet increasingly exacting performance and regulatory requirements. Approvals for these transformers need to run from design, development, and manufacture through to installation and routine tests. They also need approval according to conditions imposed on specific use-cases such as power supply and distribution, telecoms utilities or maritime, aerospace and defence. This article reviews the main steps in commissioning a custom transformer, starting with a review of the major standards that need to be met.
The importance of standards
A major consideration in commissioning a transformer is the need for meticulous adherence to standards from design and development, through materials and manufacturing methods and processes, to installation, operation, and ongoing maintenance throughout the system's lifetime. As well as ISO-9001-2015 certification, the supply of wound components demands meticulous conformity to international standards, including EN61558, EN60601, and EN60950, as well as international standards IEC 60076, IEC 61869, IEC 61558.
IEC 61558 / EN61558 deals with safety aspects of power transformers, power supplies, reactors, and related products such as electrical, thermal, and mechanical safety. This standard covers the following types of dry-type transformers, power supplies, including switch-mode power supplies, and reactors, the windings of which may be encapsulated or non-encapsulated.
BS EN 60601-1:2006 relates to the basic safety and essential performance of medical electrical equipment, Standard and custom toroidal transformers should also carry approval to UL506. Transformers incorporating overcurrent or over-temperature protective devices, transient voltage surge protectors, or power factor correction capacitors are also covered by these requirements.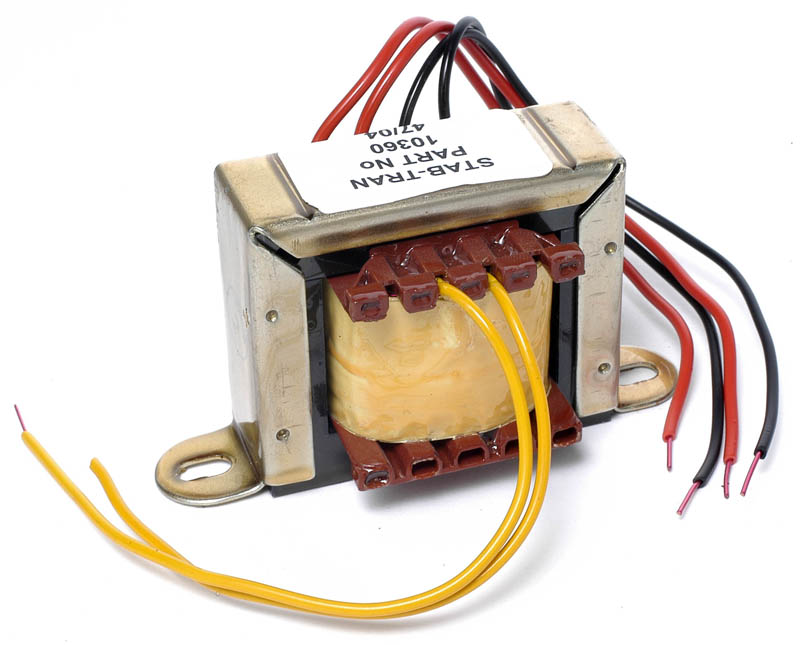 Click image to enlarge
IEC 60076 - Power Transformers Package supplies application guidance on diverse types of power transformers. It facilitates codifies testing of liquid-immersed power transformers, dry-type, gas-filled, frequency response, reactor, short circuit, and more.
IEC61869 contains the general requirements for instrument transformers and complements the relevant specific requirements standard for the instrument transformer concerned.
Focus on applications and use-cases
Transformers can be specified in a range of open or enclosed styles. Within these formats, a broad variety of further options is available, including double-wound and auto-wound units which are laminated, wound cored or ferrite cores. Some applications call for linear configuration, whilst other cases are better served with toroidal-wound current and voltage transformers.
Click image to enlarge
Custom requirements include step-up voltage, for example, from 110V/240V or up to the system voltage being used. Open-wound cores cater for custom high-voltage designs, typically anything above 6.6-7kV. Resin encapsulated coils support even higher voltages, typically 11kV up to 13.8kV. Across this spectrum, ratings run from fractional VA up to approximately 1000kVA.
Typical 1000kVA transformers can weigh approx. 2 tonnes and are normally air-cooled with fans for forced air cooling. These dry-type transformers deliver elevated levels of reliability and safety. With low flammability too, they are ideally suited to critical applications. Best-in-class cast resin transformers are engineered to maximise customers' investment by supplying reliable performance and long service life.
Applications extend to include open or enclosed types of dry transformers and inductors. This includes requirements for double wound and auto wound components, toroidal wound instrument transformers for current and voltage measurement. High voltage transformers cater for systems up to 13.8kV and offer the capability for motor starting applications ranging up to 17.5kV.
For example, SIGA supplies transformers into switchgear contractors for the rapidly growing data centre distribution industry. Configuration and design of the data centre electrical distribution systems, typical data centres range in size from several hundred kilowatts up to more than 40MW2 and their capacity determines the specification and configuration of appropriate voltage transformers. For large capacity (up to 45MW total load capacity) data centres, the substations feeding feeds the facility will be directly connected to the high voltage utility grid, possibly with transmission / sub-transmission voltages more than 69-138kV.
Oil takes the heat
Substation transformers step these high voltages down to the primary medium voltage distribution of 15kV. Oil cooled transformers can cope with heavier loads, so applications that require higher voltages will require oil units. In addition, oil-filled transformers have higher standard energy efficiency, and as a result, provide a better lifespan than the dry type. A further advantage is that oil-cooled transformers have a lower operating sound level, creating less noise pollution than the dry type. Such transformers offer a cost-effective solution for power distribution networks. Whether managing a rural network or simply upgrading energy efficiency, these are excellent solutions for any distribution transformer application. Ground-mounted, pole-mounted, or high-efficiency oil type transformers offer optimised choices from an extensive range.
Custom high-reliability transformers are also needed across a range of aerospace applications, such as avionics equipment including positioning systems and navigation, communications equipment and instrumentation, lighting and more. As well as design and build to demanding international aerospace standards, custom voltage transformers need to be manufactured and assessed to exact specifications for existing designs. Close working with customers ensures that products meet both performance and delivery requirements.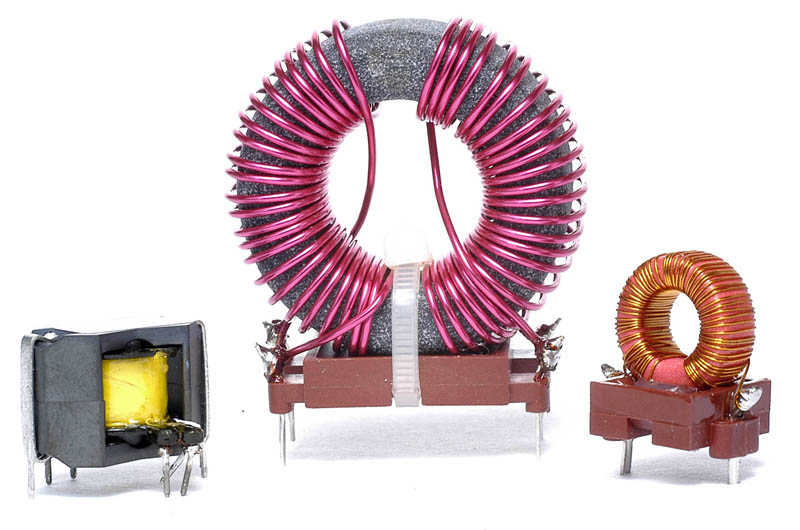 Click image to enlarge
Transformers for long-term sustainability
With the global spotlight on sustainability, custom transformers are playing a large part in environmental applications. Energy-efficient voltage transformers help industries maintain optimal humidity and temperature, control electrostatic charging, discharge air and water treatments, and many other services. Transformers supply power for a range of environmental equipment, including ozone generators, industrial-scale humidifiers, and resource exploration equipment. Across the board, efficiency and outstanding build quality ensure the best performance across longer operational lifetimes, often 20 to 25 years or more.
Putting it all together
Identifying a supplier that can advise on the appropriate regulatory requirements and recommend the right solution to meet the performance requirements of the application is in itself a challenge. In the case of SIGA, custom transformers originate in a purpose-built 15000 square foot facility in Sandy, Bedfordshire, where more than fifty employees produce a wide range of high-quality transformers and inductors.
Here, the process for manufacturing custom voltage transformers is completed entirely in house, from single or three-phase winding, varnish impregnation to laminating along with any required topicalization to final test. Coils up to 250-300kg weight can be wound and safely moved around the factory for varnish processes along with additional lifting for full assembles to final test and loading onto pallets for delivery to customers.
Suppliers collaborate with their customers for the long term. From design, development, and manufacture, through to installation and routine test, custom-design and build deliver custom transformers that meet the performance, safety and global conformity standards needed for across industrial, oil & gas, defence, rail, and aerospace applications.