­In recent years strengthened legislation, particularly in the USA and the EU, has seen power and utility companies having to consider electromagnetic interference (EMI) and electromagnetic pulse (EMP) threats within their sites. Legislation now dictates that the resilience of power systems against interruption or damage caused by EMI or EMP has to be considered, and so this regularly appears on end-user risk registers.
The technological demands of power and utility applications, including power generation, distribution and control facilities, as well as in the newest commercial settings such as anechoic chambers for electric vehicle testing, are both varied and ever-increasing. Within these market sectors, the high-performance EMC and EMP protection filter and capacitor manufacturer MPE Ltd of Liverpool has witnessed some of the most significant changes in requirements and growth in its business.
There has always been a need to ensure effective electromagnetic compatibility (EMC) between disparate systems co-located in an environment congested with equipment, but more recently concerns about resilience have risen to the top of the agenda. In most applications, systems must now be available 24 hours a day, 7 days a week and operate safely and securely without any interruption in service due to interference. MPE's filter solutions address these demands for resilience and compliance.
MPE has a history of supplying EMC and EMP filter solutions to the power industries of Europe and the USA and, having previously conducted presentations for the likes of the Centre for the Protection of National Infrastructure (CPNI) in the UK, the Engineering Council of the North East (ECNE) in the USA and Stattnet in Norway, the company's business in this sector continues to grow significantly.
For instance, over the past 20 years MPE has been asked to advise upon, specify and manufacture for numerous custom applications of electromagnetic shielding protection across the Scandinavian region. They have included EMP and TEMPEST protection and, whilst the majority of applications are on key infrastructure and so cannot be named, the most frequent applications are power and utility customers.
Amongst these customers the common theme has been the requirement for high performance – either to meet demanding military standards or to achieve high insertion losses across the full frequency spectrum.
A notable example of such an application was a project in which the filters needed to have a high level of attenuation in the EMP and TEMPEST range, whilst mechanically being contained within a minimum space envelope and meeting other demands specific to the project.
For this purpose MPE developed custom filters derived from its well-established CleanPower filter range. Electrically the filters were customised to provide a higher level of attenuation, whilst mechanically the filters were designed to accommodate the additional electrical componentry to achieve this high attenuation within a footprint similar to MPE's standard catalogue filters.
As part of the iterative design process and dialogue with the customer, the filters were then further customised with bespoke earth studs – resulting in a significant saving in installation time on site – and painted in accordance with application-specific requirements.
In the USA, other notable applications have seen MPE manufacture and supply large quantities of its high-performance HEMP protection filters for a number of commercial power generation plants across the US as well as for a US Navy power plant on East Coast USA.
The HEMP filters supplied by MPE provide protection levels for the US Navy power plant compliant with the pulse current injection (PCI) requirements of Mil-Std-188-125 and minimum attenuation levels of 100dB. The filters manufactured included some ranging up to 4800A, three-phase, 480V AC designs. Among the novel design elements were customised mechanical housings and a unique busbar configuration, so as to meet requirements specific to the site.
Among USAF sites for which MPE has provided its Mil-Std-188-125 HEMP protection filters in recent years in the context of missile defense have been the northernmost base of the US Air Force – the Thule Airforce Base on the north-west coast of Greenland – for its Ballistic Missile Early Warning System and the Clear Airforce Base in Denali Borough, Alaska.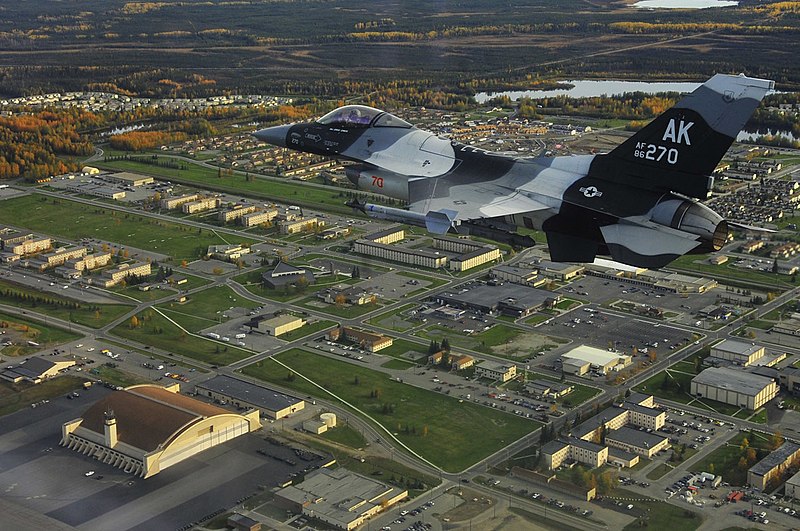 Click image to enlarge
Figure 2: USAF Clear Air Force Base (AFB), Denali Borough, Alaska
In Alaska the HEMP solutions supplied are being used to harden the site's power plant, referred to as "Special Protection Measures". The primary power brought into the power plant is conducted back out of the shielded volume to power chillers, heating systems and site-wide power requirements. The MPE filters supplied were of modular construction and included both two-line and four-line variants, ranging from 32A through to 400A current ratings.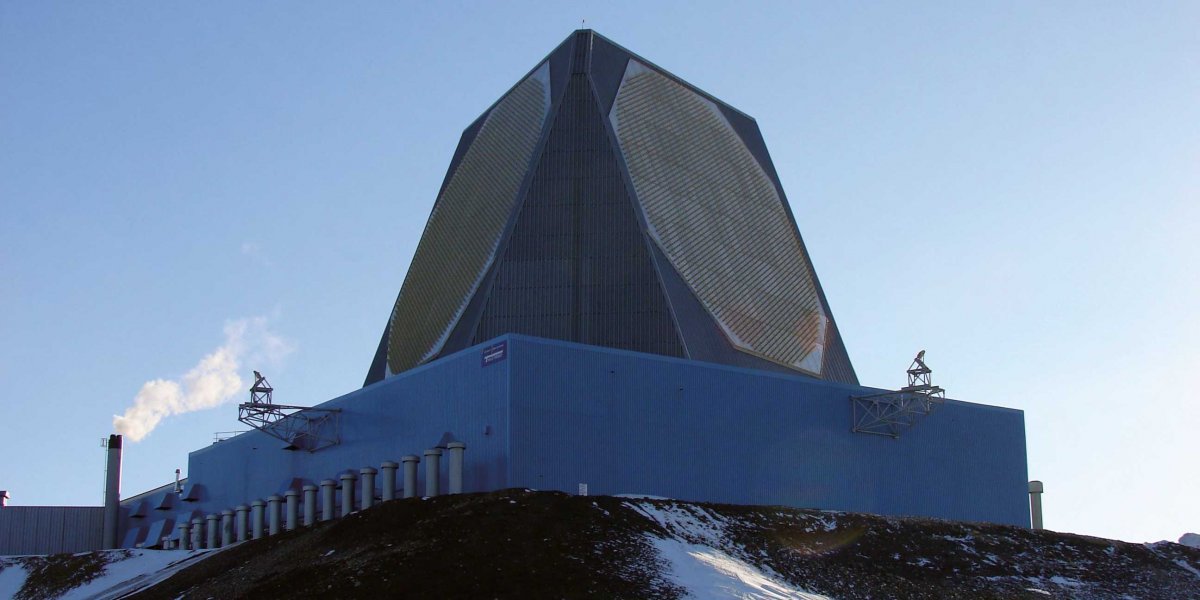 Click image to enlarge
Figure 3: BMEWS radar at USAF Thule Air Force Base, Greenland
In all of their applications, the MPE filter solutions are specified to ensure uninterrupted electrical operation and resilience against the effects of EMI and EMP – as a result of natural phenomena or more deliberate and targeted activities. The latter threat is commonly referred to as Intentional Electromagnetic Interference (IEMI).
Since the 1990s the electronics community has been discussing and reporting on the potential large-scale effects from such EMI and EMP events. Papers and presentations on the effects of a pulse generated by a high-altitude, nuclear type detonation (HEMP), or from natural phenomena such as geomagnetically induced currents (GICs) from solar storms, have become almost commonplace.
In more recent times, the discussion has progressed to concentrate on more directed, localised or tactical EMP events and has expanded beyond the defense arena to include commercial and industrial organisations, public authorities and their infrastructures.
Whilst the effects of localised tactical EMP attacks are likely to be less dramatic than strategic EMP ones, it is clear that the threat and probability of local attacks are far greater. It is widely acknowledged that the likelihood of such EMP occurrences being planned by bad actors with differing motives and targets has also significantly increased. Company HQs, banks, finance houses, and commodity and stock exchanges may readily be singled out for attack.
The results can be limited to minor disruption to services or operations, or to control room monitors freezing for a few minutes. But, given sufficient power and a reasonable proximity to the target, effects could easily result in entire systems going down and requiring the reset and reboot of servers. In the worst case scenario, the outcome would be the destruction of computer chips and electronic equipment, with no data recoverable from the system.
Disturbingly, at an organisational level, S&C Electric's 2018 State of Commercial & Industrial Power Reliability report found that 18% of companies surveyed had experienced a loss of more than $100,000 as a result of their worst outage, whilst half of customers surveyed had endured outages lasting more than one hour during the past year. The same survey revealed that 25% of companies reported experiencing at least one outage per month. Again, the view is widely held that a percentage of such system downtime is as a result of EMI or EMP activity.
In addition to the losses attributed to outages, the punitive damages that can now be levied on organisations, following recent legislation such as the Network and Information Security (NIS) EU Law published in May 2018, mean that consideration of the detrimental impacts of electromagnetic interference can no longer be ignored.