The 100% woman-owned
Reed Switch Developments Corp.,
(
www.reedswitchdevelopments.com
), now celebrating 50 years as a leading U.S. based designer and manufacturer of standard and custom magnetic reed switches and proximity sensor assemblies, today announced that it has established an official North American sales and distribution agreement with
Amazon.com
, for its magnetic reed switch sensor and actuator kits.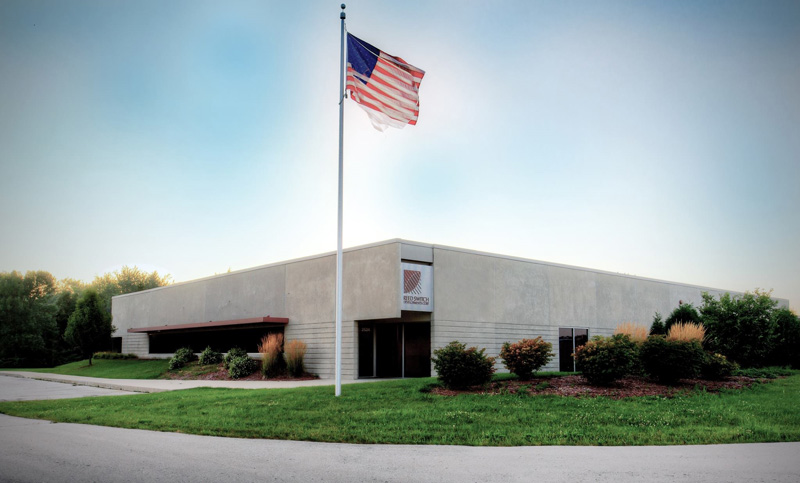 Click image to enlarge

Reed Switch Developments Corporate Headquarters

The Reed Switch Developments Corp. kits, expressly developed for and available to customers exclusively on Amazon, include some of the industry's most popular selections of individual standard model combinations. The kits are designed as a means of offering North American customers the immediate availability of the company's most popular combinations, to further support their evaluations of magnetic reed switch-based technologies within finished product designs.

Standard catalog magnetic reed switch assemblies from Reed Switch Developments Corp. are available in single pole, single throw (SPST) formats, with choice of normally open (NO) or normally closed (NC) contacts; as well as single pole, double throw (SPDT) configurations. Customers may choose from a variety of materials with varying sensitivities and wattages, ranging from 0.25W to 100W. A wide range of available standard case materials include Celanex, Celcon, Epoxy, Lexan, and Valox, with aluminum, brass and stainless steel housings available for more extreme applications.

Reed switches offer reliable, fast-acting extended performance within a variety of applications. They are free from mechanical wear and are hermetically sealed for protection from dust, moisture and humidity. Most magnetic reed switch assemblies are UL recognized and RoHS/REACH compliant. Reed switch assembly prototype modifications, including specification of an alternate housing, can also be routinely accommodated.Various wire and cable options are also available, with popular insulating materials in 18-26 AWG sizes. Connectors can be further supplied, including AMP, Molex, JST, Packard, threaded, weather sealed, snap lock, lug, and other types.

Celebrating 50 years in 2017, the privately held and family owned Reed Switch Developments Corp. is a developer and manufacturer of standard and custom magnetic reed switch and proximity sensor assemblies, primarily for aerospace, appliances, automotive, industrial, marine, off-highway, meteorology, utility, robotics and automation, and medical OEMs. From its very earliest days, the company was one of the first pioneers in the design, development and manufacture of standardized packaged reed switch sensing technologies. To this day, all Reed Switch Development Corp. products are 100% developed and assembled in the USA at the company's state-of-the-art manufacturing facility in Racine, Wisconsin, USA. The company credits its success and market longevity to its careful attention to engineering excellence; unwavering commitment to personalized customer service; and quality products, available to the market with short lead times, and at competitive prices.