On my recent trip to California, I had the opportunity to visit Sigma Designs Inc., a leading provider of system-on-chip (SoC) solutions used to deliver entertainment and control throughout the home in areas including media processing, home AV networking, video processing and home control. At Sigma, I talked with Michael Weissman, vice president, corporate marketing, who told me about the company's broad portfolio and business model. These SoCs are supported with board-level reference designs, sophisticated system software, and technical documentation to form a complete solution for a variety of set-top boxes, consumer electronics, AV network devices, home control systems, and selected commercial systems, helping designers to get to market in a fast and uncomplicated way.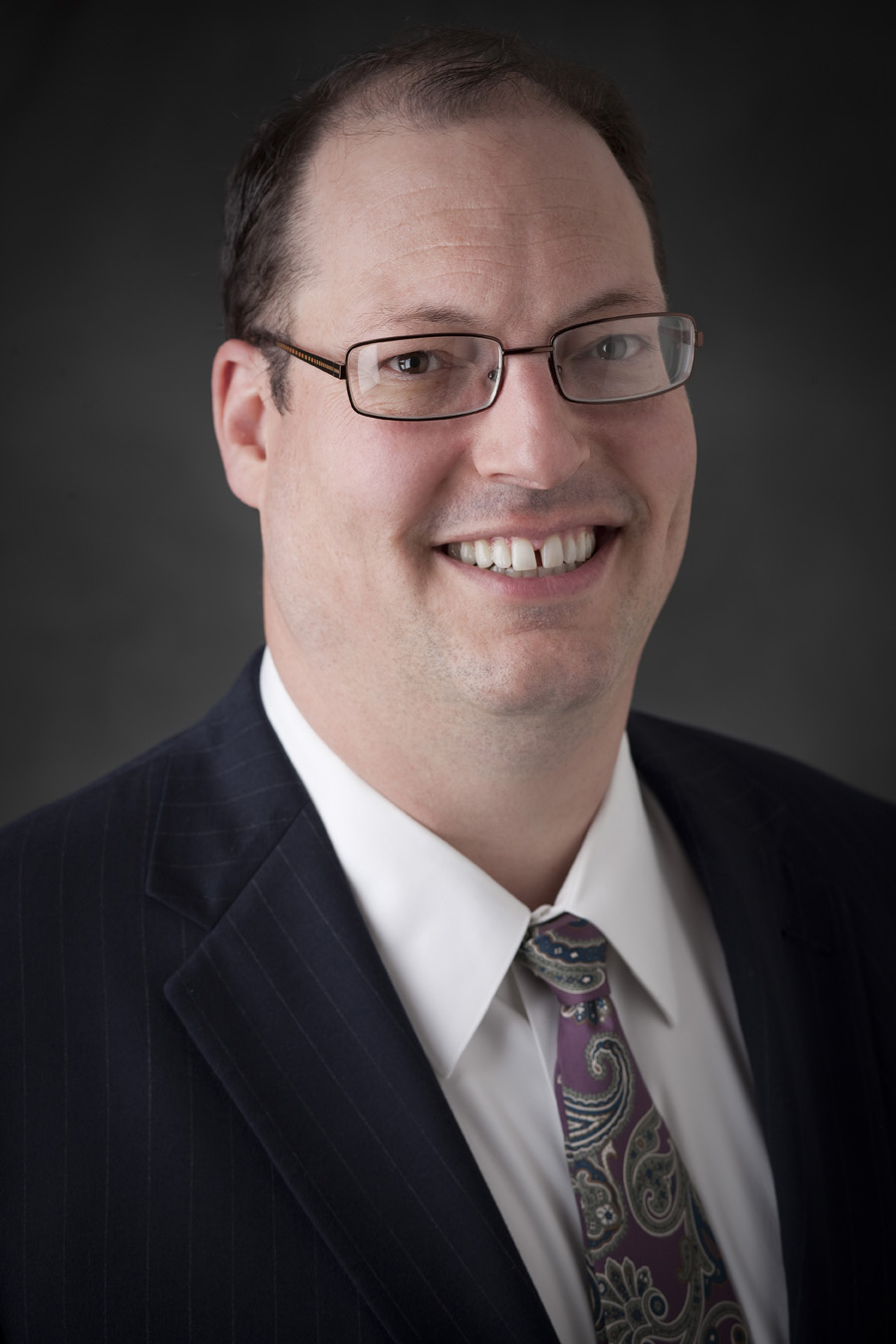 Sigma Designs is a truly global organization and sells its products worldwide through a direct sales force and distributors and has sales offices in China, Denmark, Europe, Israel, Hong Kong, Japan, Korea, and Taiwan. Media processor overview Sigma Designs' Secure Media Processors™ offer a complete, high-performance SoC solution for a wide variety of consumer products. Featuring high-quality audio/video decoding, powerful audio/video processing, and commonly-used peripheral interfaces, its SoCs and software enable rapid product development and lower manufacturing cost.
SoC solution for a wide variety of consumer products In addition, the company's Secure Media Processor™ architecture offers advanced content protection, supporting a wide variety of Digital Rights Management (DRM) and Conditional Access (CA) solutions. Sigma Designs unveils industry's first G.hn chipset This new chipset is based on next-gen industry standard and is set to transform the home entertainment networking market with a new level of performance and ease-of-installation. Continuing its leading position as a provider of System-on-Chip (SoC) solutions for delivering entertainment and control throughout the home, announced the CG5110, the industry's first G.hn chipset for home entertainment networking. As the International Telecommunication Union's (ITU) next-generation standard for wired home entertainment networks over any wire, G.hn represents an enormous step forward for consumer electronics OEMs, PC manufacturers and broadband service providers in terms of performance and ease-of-deployment. With this announcement, Sigma's CG5110 G.hn chipset paves the way for an entirely new class of home entertainment networking products and services.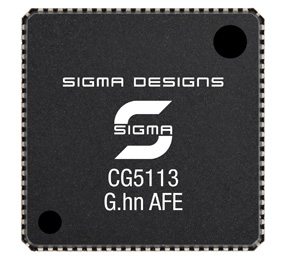 Sigma's new CG5110 G.hn chipset is the industry's first G.hn chipset for home entertainment networking With this new Sigma chipset, a solution can now be designed to handle the immense bandwidth required by media-rich applications and high-definition content over any wire, anywhere in the world today and many years ahead. By using all three wires in the home (coax, phone lines and power lines), Sigma's G.hn chipset will enable home networks that can run up to 3Gbps. This high-performance solution can deliver up to 60 times the throughput of existing wireless technologies and more than nine times the performance of existing wire solutions. With this level of performance, Sigma will enable service providers to easily and affordably deliver any service they are looking to implement in the coming decade, including high-definition multimedia entertainment, triple-play services, IPTV, telepresence, telemedicine, home monitoring and 3DTV. Sigma's CG5110 also supports backward compatibility with today's mass deployments of HomePNA® and HomePlug® AV. With an estimated 80 percent of all IPTV deployments in the world based on these standards, Sigma's G.hn solution allows the smoothest and most seamless migration to G.hn for service providers around the world. "Sigma has taken the baseline G.hn spec and developed a product that offers backwards compatibility with the HomePNA and HomePlug standards, and adds MIMO technology to improve performance. The prospect of a universal dongle that enables communication over any existing wire within the home will give cable installers the most flexibility when doing an installation - but the prospect of curbside installation with an installation kit mailed to the home is the most exciting opportunity for video operators worldwide," said Sam Rosen, senior analyst, Digital Home Practice for ABI Research. Sigma's G.hn technology delivers additional benefits:
Creates the fastest home network ever possible - up to 3Gbps by simultaneously using all three wires inside the home, each media carries up to 1Gbps
Every outlet in the house can now talk to every other outlet in the house using the same IP protocol, creating a single mesh network. This will make the connected home a reality
Sigma's chipset is the first to include the next-generation MIMO technology over powerline through the addition of ClearPath Extreme™. ClearPath Extreme employs MIMO features to bring significantly better performance over any other powerline technology available today
Enables an easy migration from legacy wireline technologies
Lowers the cost to manage home networks by providing the most advanced diagnostics and management features delivered in a home networking solutions
Maintains a competitive price by using a 40 nanometer geometry
"I am delighted to see the G.hn standard is becoming a reality and companies in the industry are starting to build solutions based around the G.9960 and G.9961 G.hn standard," said Tom Starr, ITU-T Working Party 1/15 Chairman. "Sigma's new G.hn chipset delivers all the promise of G.hn: breakthrough performance in every way and yet helps service providers radically decrease their costs to install and operate home networks," said Gabi Hilevitz, vice president and general manager of Sigma Designs' Home Connectivity Group. "Until today, there was no universal solution for wired home entertainment networking. For each market, you had to develop a proprietary solution. Now, a single standards-based solution can cover the entire world and provide a highly reliable and easy way to move rich content inside the home." Key Features of the CG5110:
Compliant with ITU-T G.hn Recommendation (G.9960/1) over all existing wires: Powerline, coax and phoneline
Compliant with ITU-T G.9954 Recommendation (HomePNA 3.1)
Compliant with HomePlug AV Version 1.1/IEEE P1901
Compliant with ITU-T G.cx Recommendation (G.9972) over powerline
PHY rate up to 1Gbps
Plug & Play solution - auto configuration; self-install over all three media
G.hn over power line employs ClearPath Extreme technology - enables usage of power line as a MIMO channel, thus extending coverage, improving the network's immunity to noise and delivering a higher throughput
Supports both G.hn master and G.hn endpoint applications
Enables auto detection of supported technologies (G.hn, HomePNA and
HomePlug AV) and their corresponding media (power line, coaxial cable, and phoneline)
Supports simultaneous connection to multiple media to allow auto selection and ensure connectivity
Supports enhanced algorithms for dynamic topology detection and routing
Multi-hop relaying/repeater capability among G.hn-based products on every wire
Supports coordination and coexistence with neighboring networks
Intelligent Rate Adaptive algorithm to ensure optimal rate on any channel in noisy environments
Coexists with VDSL2/bonded VDSL2/VDSL/ADSL2+/ADSL2/ ADSL, ISDN, POTs, terrestrial and satellite TV
CG5110 samples will be available to customers in Q1 2011.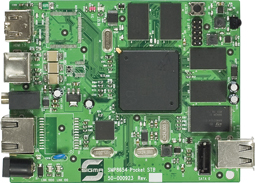 As with all good design-oriented companies, Sigma gives its customers a high level of support the extract the maximum potential from their designs to differentiate end products for the consumer by providing development kits to get products to market fast; an essential element in today's fiercely competitive marketplace. For more information, please visit Sigma Designs' web site at: www.sigmadesigns.com