More and more customers in different markets require customized solutions for power electronic capacitors. Last generation of high performance inverters used in Railway, (See Figure 1) Renewable Energy, Heavy Industry applications, to name a few, need more and more customized capacitors to satisfy their high requirements, such as:
High current maintaining low ΔT
High frequency
Low inductance
Long life
Environmental friendly design
Low impact disposal materials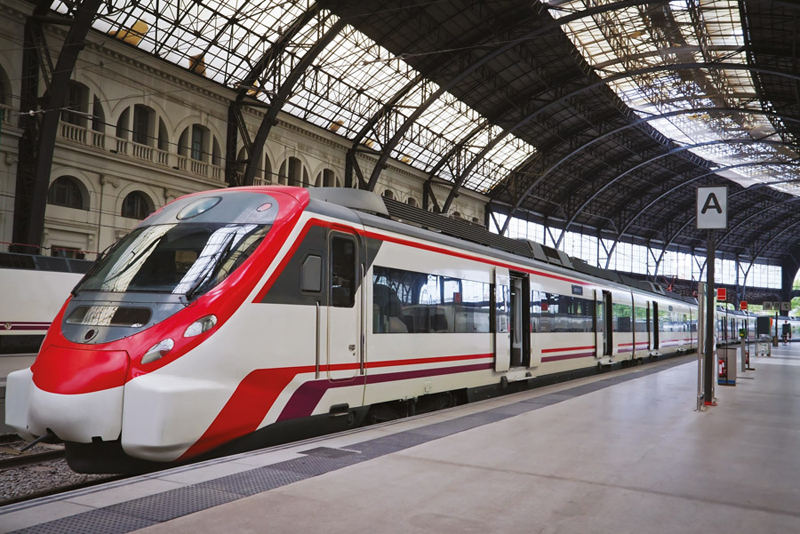 Click image to enlarge
Figure 1: Performance Inverters used in Railway Applications
ICAR technology is the result of over 70 years of experience in research, design, development and production of high-performance capacitors. Thanks to in-house BOPP production and long experience, ICAR is able to satisfy the requirements of high-tech applications where the performance of standard capacitors are not enough. (See Figure 2)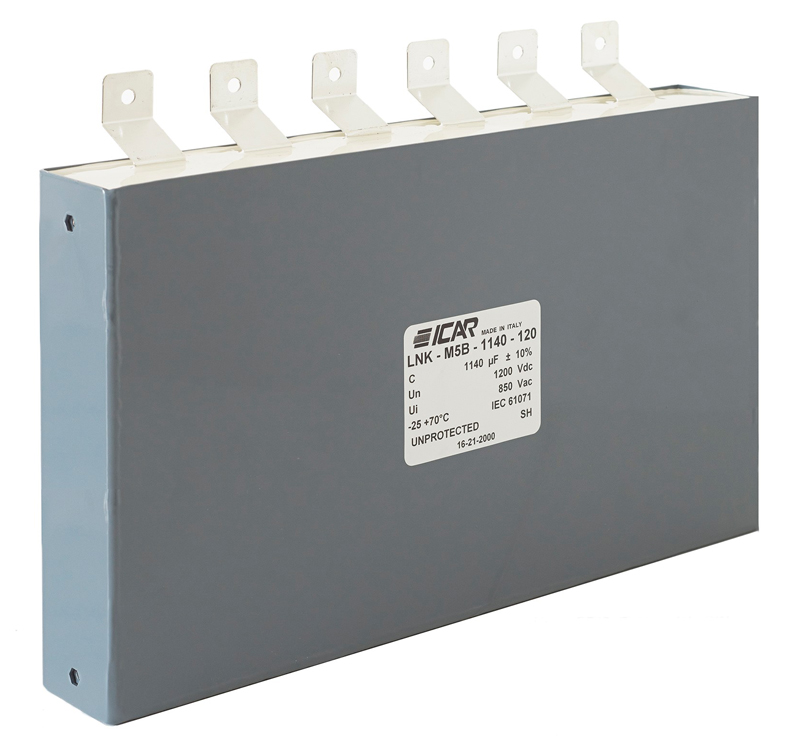 Click image to enlarge
Figure 2: ICAR LNK M5B Package

In fact, our vertical integration allows us to produce optimized films and metallization to meet customer requirements. The 6 European plants are allowed to have full control of the process from the base polypropylene film onwards to the finished capacitor.(See Figure 3)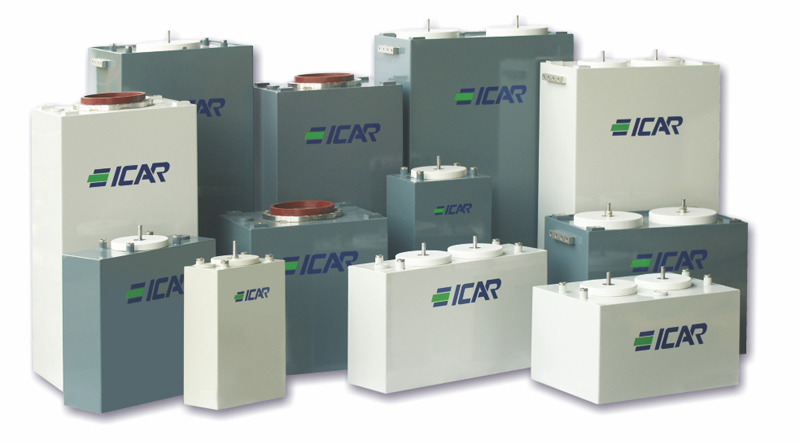 Click image to enlarge
Figure 3: ICAR Energy Storage Family of Products
Customized metallization and selection of suitable polypropylene grade are actually important aspects which influence the capacitor performance.
An example is the self- healing, the ability of a metallized capacitor to clear a fault area where a momentary short circuit occurs due to dielectric breakdown under voltage.The ability of the metallized capacitor to clear a fault is influenced by several factors, one of these is the metallization. The self-healing energy is reverse proportional to the metallization resistance:
· High resistance , low energy, good self healing
· Low resistance, high energy, not good self healing
Moreover, the deposition thickness of the metallized electrode directly influences the self-healing characteristics of the capacitor. An appropriate design of the metallized electrode allows working with higher dielectric stress reducing the size.
For traction industry an important requirement is having high current maintaining low temperature into the dielectric. As the lifetime depends on the hot spot temperature, keeping the temperature as low as possible even with high current rating, it is a key point for increase the lifetime and reduce failure rate of power electronic capacitors.
In order to obtain this goal some actions are necessary:
· Increase number of windings to share current with more parallel connections
· Use of a suitable resistance metallization profile
· Flat design ofthecapacitor
· Optimize shape of connections
For automation industry, another important requirement is working at high frequency. The operations at high frequency require a particular attention in the design of connection in order to keep stray inductance as low as possible allowing the current to share equally between all the internal windings.
To achieve this result, high frequency capacitors are designed with an internal layout which minimizes inductance by means of laminated busbars, coaxial connections and flat terminals for direct connection with busbars themselves.
Also for energy storage and discharge capacitors the required stored energy, capacitance and charging voltage are different for each application. For example typical value of stored energy range goes from 0.5 to 300 kJ; capacitance from 0.1 to 20.000 µF; charging Voltage from 2 to 150 kV.
Other tailored parameters should be:
· Charging time and hold: from a few seconds to several minutes;
· Peak current: from 200A to 400kA;
· Duty: from overdamped discharges to oscillator discharges with reversal up to 95 %;
· Repetition rate: from 1 discharge / sec to 1 discharge / hour;
· Stored energy density up to 1.5-2 J/cc;
· Shot life: up to several millions shots;
That's why the energy storage and discharge capacitors can be manufactured with different technologies depending on the required application:
· Metallized BOPP film capacitors;
· Soggy foil BOPP film capacitors;
· Aluminum foil with different kind of dielectric:
o film
o film/paper
o paper
· Dry or wet technology
The applications are different: EML and EMA, Laser, Portable Defibrillators, Plasma Research, Magnetizing Apparatus, Metal Forming, Cable Testing, Rock Fragmentation, Spot Welding, Impulse generators.
ICAR main feature is the ability to develop products that meet the most specific needs of every industrial sector and every application.
Of course, all the aspects listed above have to be matched with the increasing attention to environment sustainability, which requires the choice of materials that will not only guarantee the performances but also have low impact disposal as well as higher safety during operations. In particular, ICAR products are UL approved and manufactured in accordance to EN45545, which defines the requirements for fire behavior of materials and products used in trains.