Smart Grid technologies, including tools such as smart meters, intelligent network management, and performance monitoring are helping utility companies better track grid operations, keeping those operations visible at all times so that they can assess the status of individual endpoints and take efficient countermeasures before critical situations arise. Proper implementation of next-generation software and hardware infrastructures are critical to a robust and reliable Smart Grid.
Despite a traditionally low tolerance for risks, utilities today face incredible pressure to adapt, modernize and streamline their operations to meet demands for new energy sources (such as solar and wind), and keep operations securely protected and in full compliance with evolving regulatory standards. Industry observers maintain utilities are increasingly embracing high-performance, optical and packet networks to better leverage the benefits of the Internet of Things and Smart Grid technologies. In addition, the promise of integrating alternate-energy tech like solar into smart households provide even more opportunities for utilities within the Smart Grid (see Figure 1).
Click image to enlarge
Figure 1: Integrating alternate-energy tech like solar into smart households provide even more opportunities for utilities within the Smart Grid (Image from Heliatek)
Smart Grid tech and the IoT
Characterized by a two-way flow of electricity and information between utilities and consumers, smart grid technologies deliver real-time information and enable the near-instantaneous balance of supply (capacity) and demand at the device level. A national smart grid would integrate and enhance electrical elements, including traditional upgrades and new grid technologies with renewable generation, storage, increased consumer participation, sensors, communications, and computational abilities.
Meanwhile, the Internet of Things (IoT) also plays a key role. Market research firm Gartner Inc., defines IoT as "the network of dedicated physical objects (things) that contain embedded technology to sense or interact with their internal state or external environment. The IoT comprises an ecosystem that includes things, communication, applications and data analysis."
IoT is already driving innovations such as smart homes, smart cities, renewables integration, and the intelligence now built into automobiles and countless other devices. Gartner analysts, meanwhile, estimate the utilities sector will be among the top three biggest adopters of IoT in the coming years. Manufacturing, utilities and transportation will be the top three verticals using Internet of Things (IoT) devices in 2015, with 736 million connected devices in use next year, according to Gartner predictions. In total, the market research firm forecasts there will be 4.9 billion connected devices in use next year, with total IoT services spending nearing $70 billion in 2015.
Utilities are expected to leverage IoT for smart metering and SCADA. Smart metering is used to remotely collect customer meter data at frequent intervals, such as every 15 minutes, rather than monthly or quarterly as completed by traditional analog meter-readers. SCADA (Supervisory Control & Data Acquisition) systems will be increasingly automated to improve their use, along with the repair of utilities operations networks (see Figure 2).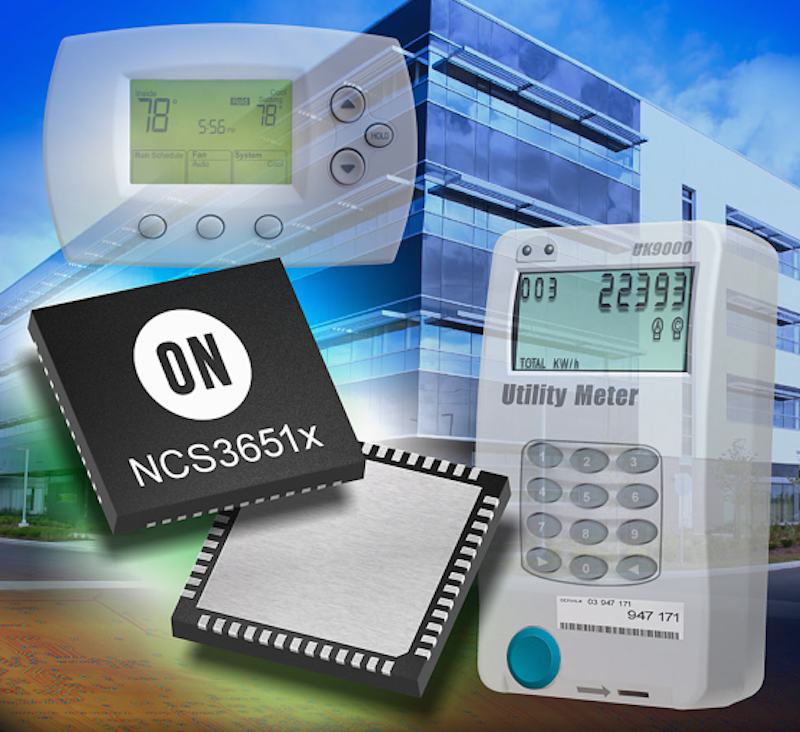 Click image to enlarge
Figure 2: Utilities are expected to leverage IoT for smart metering and SCADA
It's crucial for utilities to be able to continuously monitor and streamline all of the processes associated with the delivery of power. Many utilities currently face challenges in integrating aging IT infrastructures with mission-critical operational processes, along with growing requirements to expand 'green' services, such as providing solar energy, for example. IoT will enhance Smart Grid technologies to bring much-needed transparency and visibility to daily utility sector operations.
Central control
Ultimately, all components, including embedded systems, sensors, and software MUST be centrally managed and controlled, so that IT departments are able to analyze data to gain greater value from the information that flows through the organization. Undoubtedly, the need for greater integration and collaboration across operational units makes a compelling argument for the adoption of Smart Grid and IoT.
Utility operations around the globe are already embracing Smart Grid and IoT to improve operational efficiency and deliver better services to their consumer audiences. In some areas, technologies such as sensors and two-way communications networks are being used by grid operators to identify problems rapidly and avert or isolate outages and blackouts. Utilities can juggle demand more easily and even lower their costs. In addition, smart grid technologies make it easier to integrate renewable power into the grid.
By 2020, Gartner analysts predict utilities sector businesses will take over the No. 1 spot among all vertical industries investing in IoT, due primarily to investments in smart meters. The manufacturing sector and government will round out the top three IoT adopters, with 1.7 billion IoT units installed.
Smart Grid and IoT technologies will drive a greater focus on digital security as new devices, apps and standards are brought online. Increased connectivity brings more data, gathered frequently from more devices in all kinds of locations. This information is only useful if harnessed by a high-performance network that offers the scalability, reliability and resiliency to provide real-time access and end-to-end security. The intersection of devices, machines and advanced networking is unleashing new opportunities to analyze, and deliver intelligence that utilities can use to innovate. Networks play a crucial role in providing the intelligence, management and secure infrastructure that can scale to support billions of context-aware devices.