2020 has taken another dark turn as one of the most beloved celebrity engineers of all time has died suddenly at 49.
In a statement Monday night, the Discovery Channel confirmed that Grant Imahara, who became a geek sensation on the show "Mythbusters," passed away of a brain aneurysm. And the condolences came pouring in.
Adam Savage, the more gregarious of the Mythbusters' hosts – alongside Jamie Hyneman, who invited Imahara to join the show in 2005 – was devastated.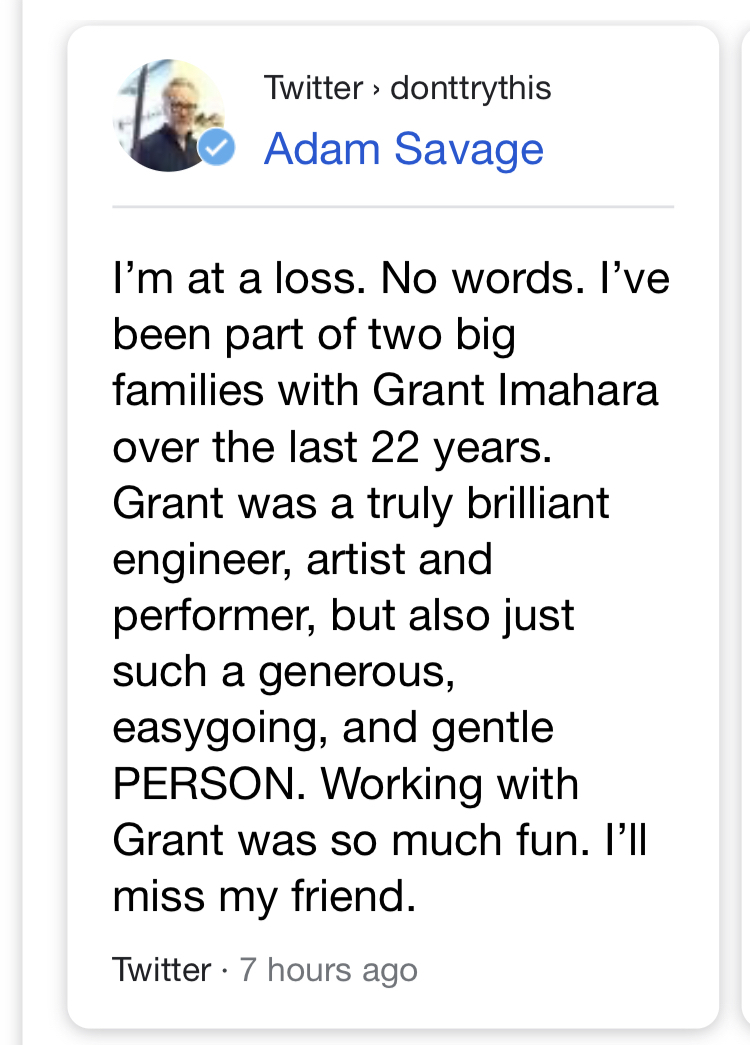 Imahara had previously worked with Savage at Lucasfilm, and the Japanese-American drew inspiration from the droids in Star Wars to become a distinguished roboticist. He famously identified more with Q than James Bond (because the former created all the cool gadgets), and he went on to create "Geoff Peterson," "the world's first robotic skeleton sidekick" for Craig Ferguson's "Late Late Show."
According to the Washington Post, Imahara was one of the few trained operators for R2-D2, the squat droid from "Star Wars."
Tory Belleci, a former member of Grant's team on "Mythbusters," tweeted "I just cannot believe it. I don't even know what to say. My heart is broken. Goodbye buddy."
Imahara, who earned an EE degree from USC, was a trained engineer and one of the most respected roboticists in Hollywood and our own humble industry, where he worked with Mouser on their "Empowering Innovation" video series.
You'd be hard-pressed to find a celebrity engineer with better street cred, and this world is worse off without him.