Lots of things are currently changing: Digital transformation is in full swing, changing our daily lives and demanding new business models. Many countries are facing economic and social challenges. Let's look at how this effects distribution and what companies like Rutronik are doing to continue to move forward in a disruptive industry.
Rutronik belongs to a small minority of privately-owned distributors with market repute and capability. How difficult is it, as an independent business, to compete in a market characterized by globalization and concentration?
Follow the money
The biggest challenge at the moment for many are the enormous currency fluctuations, something we've never had to deal with in the past. You only have to look at what's been happening to the dollar this year – unbelievable! The customers of course would like to pass the risk on to distributors who cannot possibly cope with this in the long run.
The situation is set against the backdrop of extremely long-term payment targets and the fact that margins are constantly being squeezed, and don't forget that distributors are having to provide more and more services – usually free of charge. You only have to look at the profit before tax of large distributors to see that there's very little capacity to cope with losses. Nowadays, banks no longer offer suitable solutions at favorable conditions to overcome the risk of currency fluctuations.
Finding a way out of this dilemma
Since a distributor the size of a company like Rutronik needs to have a global strategy, because it's impossible for us to avoid currency fluctuations. The only solution which is likely to help is when customers shoulder some of the burden the fluctuations cause.
Globalization is a word on everyone's lips these days: How has Rutronik managed to develop business in Asia and the USA? It was really important that we adopted a global mindset and approach a few years ago. This is the only way we are able to go wherever our customers need us. We are incredibly happy with developments and will continue to slowly but surely expand our local presence both in Asia and the USA (see Figure 1).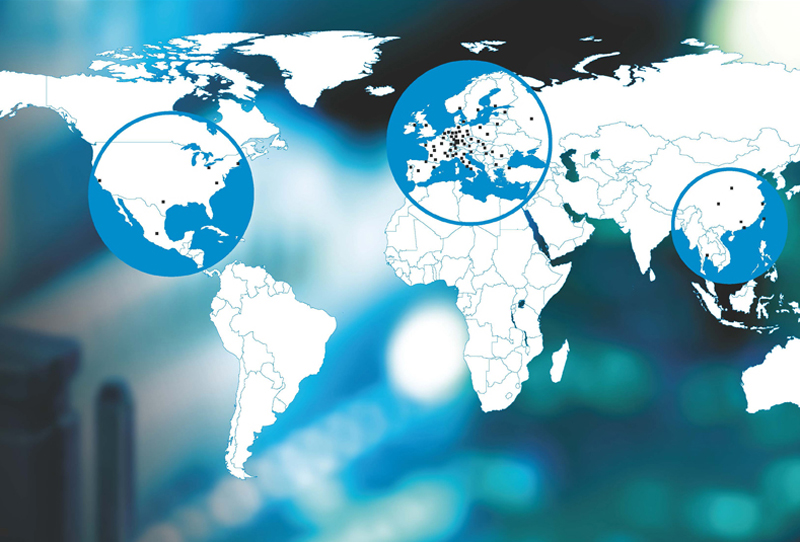 Click image to enlarge
Figure 1: Rutronik to expand in both Asia and the USA
In order to serve a dynamic and changing industry, our logistics services are extremely comprehensive, and this sets us apart from our competitors. Furthermore, our customers really do receive everything from a single source – and that's customer service at its best! Since it also includes components that do not necessarily create value. The price plays a less significant role, as it's more about fast availability and logistics. This is only possible with the appropriate warehouse environment – and nowadays that's a strategic decision. Our new warehouse unit which was constructed here in Eisingen in 2015 and our warehouses in Asia and the USA act as a marker for our customers and guarantee them the required availability they need (see Figure 2). And our sales organization Rutronik24 enables us to deliver small quantities and samples in a short period of time.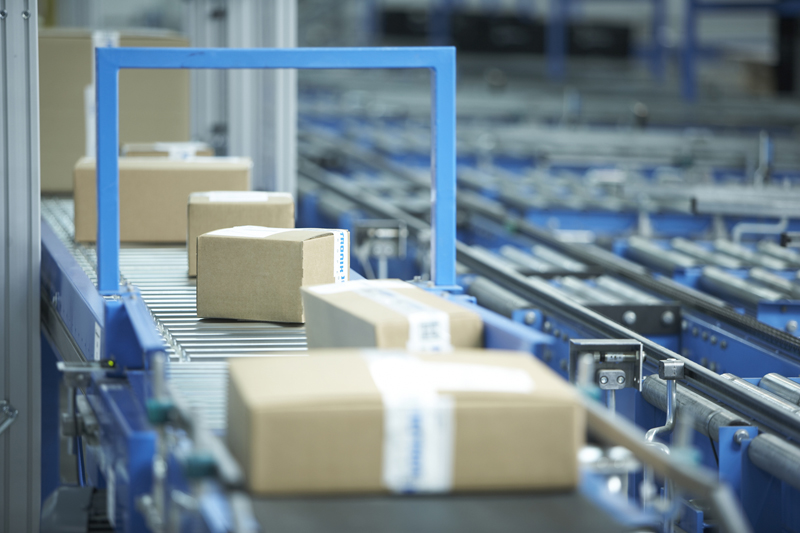 Click image to enlarge
Figure 2: Fast availability and logistics are only possible with the appropriate warehouse environment
The universal buzzwords are currently Industry 4.0 and IoT, and Rutronik's strategy to tackle these challenges is pretty basic - to offer and continue to develop the right range of products. We combined these two essential features back in 2014 with our specially tailored offerings RUTRONIK SMART and RUTRONIK EMBEDDED: SMART to cover IoT applications such as wearables, healthcare, smart homes, and security solutions; EMBEDDED allows us to provide everything for industrial applications with connection to the gateway up to IPC-based systems, incl. wired and wireless connectivity.
What else is important?
That is the implementation of Industry 4.0 in the procurement process. This means we support our customers when integrating their EDI and inventory control systems in order to achieve maximum automation for our customers and Rutronik.
Our manufacturers have been fully EDI networked for a long time; and this also applies the majority of our logistics clients. This ensures we not only have all the tools on board, but also comprise extensive networking experience. Needless to say, this helps us to understand our customers – and this is essential in order to support them with their Industry 4.0 projects.
Industry 4.0 is particularly obvious in the capital goods sector. The trend here is clearly toward pay per use or pay per service. In other words, the customer no longer buys a robot or a production machine, but, for example, a turning operation and therefore no longer pays for the machine but the actual service provided. This obviously has an impact on the pricing model and communication, as well as on how much information a company wishes to reveal. Such developments will ultimately also have an effect on distribution. While it is not yet possible to see which consequences all this will have, we are keeping a close eye on this one.
Power is essential
Basically, a power supply is essential for every application. RUTRONIK POWER first and foremost focuses on the market segments industrial, automotive, and home appliances. Customers demand low and high-power solutions with ever-greater efficiency that need to be faster, smaller, scalable, and more flexible, precise, and robust. Our design-in activities therefore focus on three aspects: Digital power, robustness, and functional safety.
The automotive market has been a core part of Rutronik for many years; we conduct roughly 50% of our business with tier 1 and tier 2 automotive suppliers. This means all processes and products are available and technically matured at Rutronik. With the amount of electronic components in cars increasing rapidly by roughly 8% each year the automotive market is a growing market even if the quantities stay the same – be it in terms of eMobility, 48V electrical systems, power trains or assistance and safety systems. The decision in favor of a separate automotive department – which supports RUTRONIK AUTOMOTIVE – was therefore totally right and important, and we'll continue to strengthen it.
Needless to say, the same applies to SMART, EMBEDDED, and POWER: Each offering is backed up by competent staff who, depending on the project and customer requirements, work collaboratively with colleagues from the other specialist units.
Looking forward
Making forecasts are always difficult, but at the moment there are so many imponderables and nobody can say for sure how they will develop. But one thing is certain: Our customers – just like Rutronik – are well prepared for the future and will continue to act prudently. Business has learned a lot from the crisis of 2009, and many companies have completely changed their strategy.