KEMET, a leading supplier of electronic components, has introduced the industry's first COTS grade polymer electrolytic capacitor with a 1,000-hour life test option. The new option, also known as the "Biased Humidity Test," provides capacitors qualified at 85 degrees Celsius with 85% relative humidity at rated voltage applied for 1,000 hours. The test type provides capacitors qualified to the rigors of MIL-STD-202 Method 103.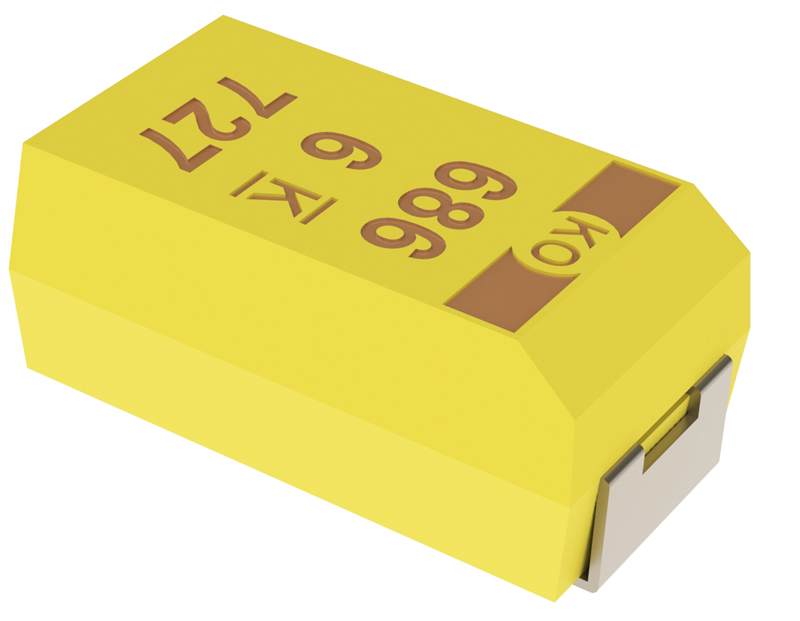 Click image to enlarge
KEMET Hi-Rel COTS KO-CAP® Polymer Electrolytic Device Offering with Extended Life Test Option
KEMET's T540 COTS polymer electrolytic capacitors are typically used for decoupling in DC-DC converters or as hold-up capacitors in energy storage applications. Capacitance values up to 680 microfarads are available with the new extended life test option. Voltage ratings span 2.5 to 63 VDC and ESR specifications as low as twenty-five milliohms are available. The small surface mount form factor of the Hi-Rel COTS grade KO-CAP devices reduce board space requirements.
"Exposing polymer electrolytic capacitors to humidity had been a challenge. We first introduced the T598 automotive grade KO-CAP in 2015; now we are excited to offer a COTS grade KO-CAP that passes the same extended life test," said Dr. Philip Lessner, Senior Vice President and Chief Technology Officer, KEMET. "This announcement is important because designers can take advantage of the polymer electrolytic technology in their high reliability and mission critical applications."