The healthcare industry is naturally transforming - even in the patient realm, as we see a continued increase in age, lifestyle-related conditions and levels of outpatient/home care. As can be imagined, this ongoing transformation translates into how we use technology and its impact on a vast range of applications. For today's medical equipment, power supplies and their support for these applications is a key piece in keeping the mission critical machine running smoothly. Thus, the selection of power supplies to support these applications is very sensitive and requires a strong understanding of the challenges that lie ahead. The lifespan of medical equipment as a whole – and how it ultimately affects patients – very much depends on it.
Importance of reliability
Reliability of medical equipment is essential, regardless of the application, considering the level of mission criticality it supports. As such, it is well understood that medical equipment must maintain high reliability over long product lifetimes. Heat generation plays a strong role in this and minimizing that generation will increase the reliability of electronic components and the system as a whole, safeguarding necessary medical applications with success crucial to securing optimal patient care.
Traditionally, power supplies for medical equipment are cooled by fans, a key component to the overall cooling equation, which are designed to move heated air away that could serve as a detriment to keeping processes flowing. However, it's important to remember that fans are mechanical parts and are more likely to have a shorter lifetime which can also shorten system lifetime. When selecting a power supply, be sure to seek one that has higher efficiency as it will greatly reduce the amount of heat rising in components and will improve medical equipment lifetime.
Reduced time to market
In today's fast paced marketplace steeped in competition, new technological innovations in the healthcare space require shortened product design cycles for survival; it's imperative that concepts move into production mode as quickly as possible.
However, medical equipment can be a bit trickier as it often requires a unique set of customized voltages combined with extensive approvals, which can make a significant impact on product development and time-to-market timelines. Coupling this with the inevitable design changes that arise as system development progresses can result in the need for a full power supply redesign to accommodate the changing system requirements. Luckily, the flexibility of modular products allows healthcare decision makers to meet the "customized" requirements from a standard product, affording them all the benefits of readily available, short lead-time product while delivering the unique set of outputs that a system requires. What's more, shorter lead-times reduce inventories and allow manufacturers to be more reactive to market needs, with minimal production disruption and smooth continuity of the supply chain.
Everchanging safety standards
A challenge that is continually faced is keeping pace with the changing of safety standards. While these changes are necessary for optimal safety in the use of medical equipment for both patients and those operating the equipment, adhering to those standards is not an easy task. After all, the design of medical equipment can take 2-3 years, with installation to last 8-10 years and then operation 8-10 years. Ultimately, with that kind of timeline, what is being designed now might simply be unable to meet the requirements of the future, and this puts a strain on healthcare professionals.
One of the major changes in standards is in the full adoption of the harmonized standard IEC60601-1 3rd edition for safety and performance of medical electrical equipment, recognized worldwide. IEC60601-1-2 4th Edition (EMC), adopted in 2017,revises the electromagnetic compatibility (EMC). While this is a system requirement, due diligence in power selection can simplify and de-risk the EMC aspects of the standard. It's important that power supplies are tested in advance and conform to the revised EMC immunity standard of both the 3rd and 4th edition of this standard, thus aiding system designers in future proofing their new product developments as well as legacy designs.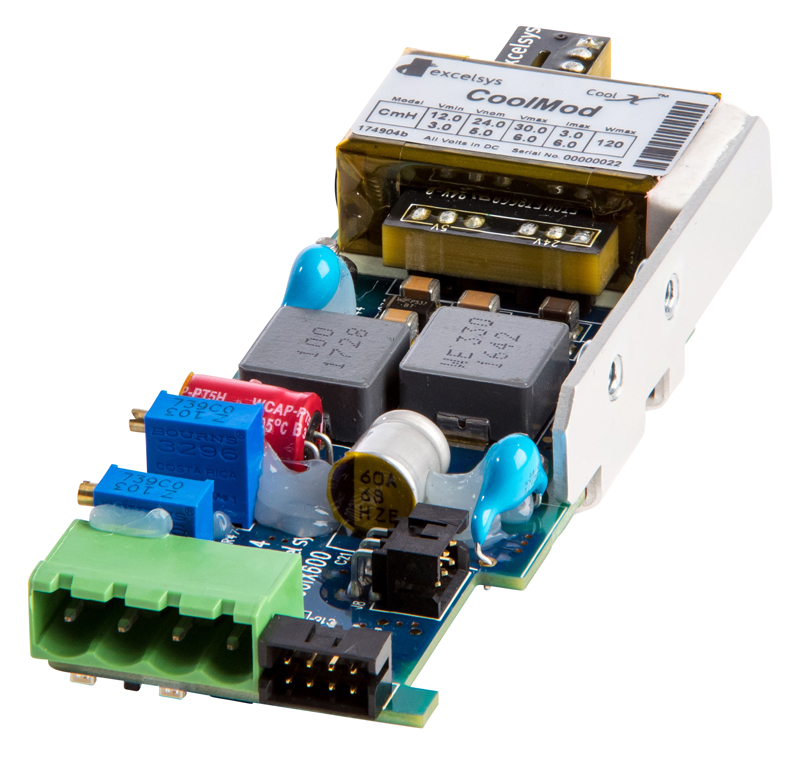 Click image to enlarge
Figure 2. The CmH CoolMod power module can deliver up to 100W power in the CX600 and up to 180W in the CX1800 from two isolated outputs.
Engaging an expert
Cultivating a stronger understanding around the challenges decision makers face in the selection of a power supply for medical equipment is crucial. However, cultivating that understanding can take some time, so for those decision makers still unsure about what to select, there are sources of support. In these cases, tapping into the expertise of a power supply specialist can prove to be a conversation worth having because regardless of the amount of understanding a healthcare professional has, there is an assortment of critical factors that might not be initially considered, nor their impacts accounted for, such as input voltage range, standby power and energy efficiency, environment, and leakage current.
Through these partnerships, decision makers are better able to navigate the task of selecting the appropriate power supply for their particular medical equipment, as well as protect applications and patients effectively, seamlessly and with agility.
Excelsys Technologies